SERVICES
Advanced
Geriatric

care
A complete medical care, treatment and support for people during their later stages in life.
A Geriatrician is a physician for older people who have specialised in the diagnosis, prevention and treatment of diseases as well as disabilities in old people.
Geriatricians provide a complete medical care and treatment for people during their later stages in life. They are certified in internal medicine and have attained additional certification and training in geriatric medicine.
Geriatric physicians are highly concerned with various health issues that usually affect seniors such as falls, pain, incontinence, memory loss and side effects of certain medication. Another important aspect of geriatric medicine is assessing the ability of an elderly patient and how well they can take care of themselves like preparing food, eating meals, bathing and dressing.
SOME MEDICAL CONDITIONS TREATED BY THE GERIATRICIANS ARE:
HOW WE HELP
Services we offer
Whether you suffer from more than one disease or are taking many medicines, our team aims to keep you healthy and active.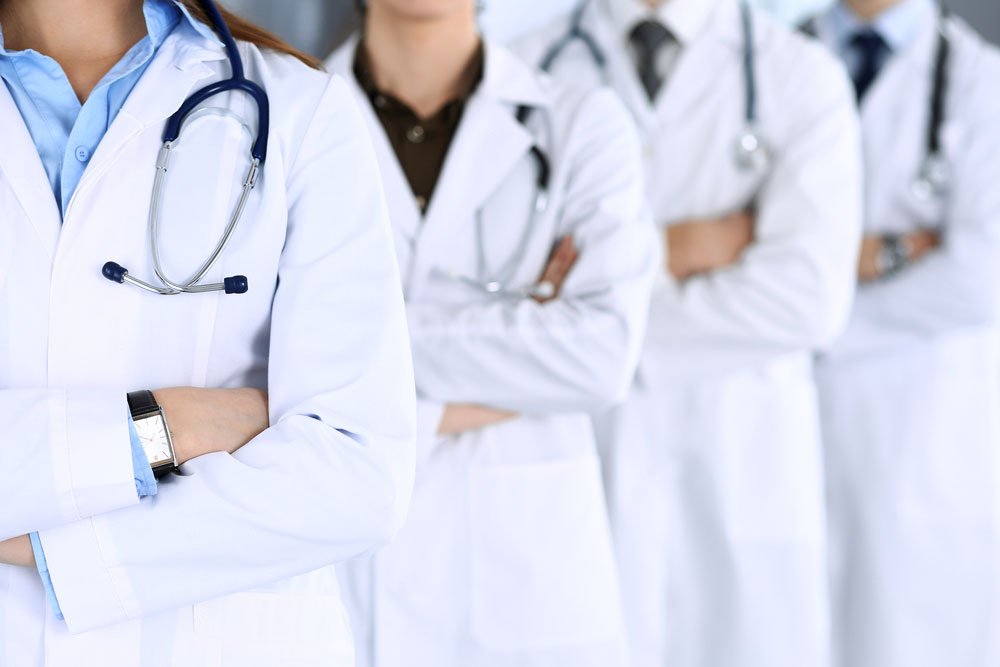 Comprehensive Geriatric Assessments
CGA is a process which is used to manage frail or vulnerable older people. It is interdisciplinary – meaning that it takes account of inputs not only from doctors but also nurses and allied health professionals.
It is multidimensional – meaning that it takes account not just of medical diagnoses but also disabilities and the environmental and social issues which affect patient wellbeing.
It produces problem lists and develops goal-driven interventions to tackle these. Ultimately, it provides and coordinates an integrated plan for treatment, rehabilitation, support and long-term care.
---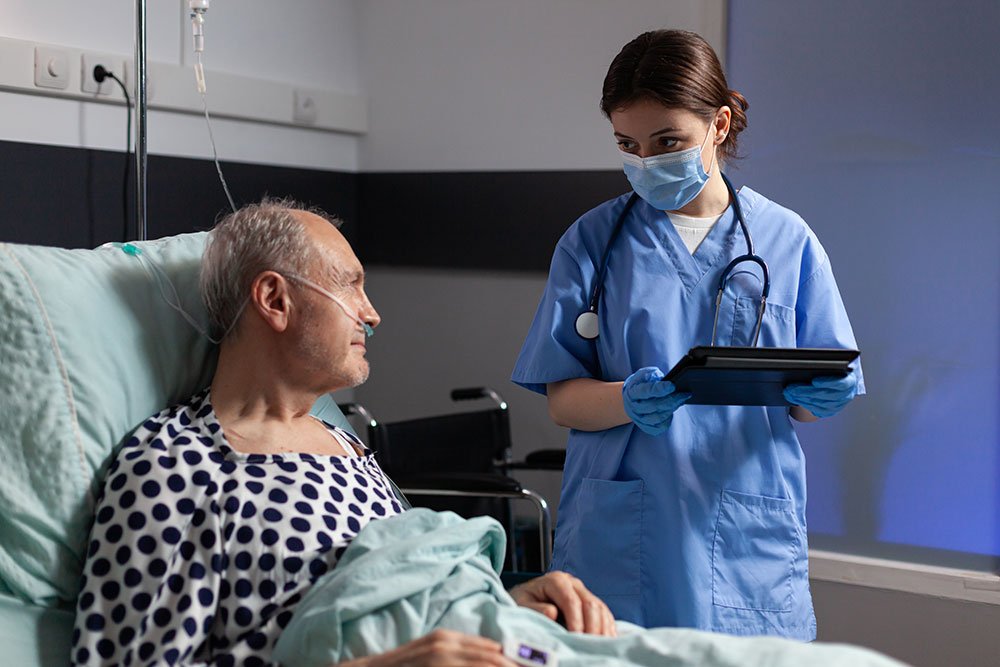 Treatment of complex disease conditions
Older people have multiple illnesses ranging from Diabetes, Hypertension, Heart diseases, Asthma, Kidney disease etc. A certain disease may affect the treatment outcomes of the other. Geriatricians help in prioritizing the care and preserving the functional status of their patients.
By carefully going through their multiple prescriptions, they work together with other specialists ad try and modify medications wherever possible.
---
Support to Home based care
A majority of the older patients are disabled and cannot travel outside of their homes without support. Providing medical care to them is a daunting challenge for many, especially when the caregivers often travel far to work. We provide home based care for those patients who need support at their bedside. By providing the right guidance at the right time, our professionals are there to help and bring them around to their previous normal self.
---
Dementia care including Alzheimers's disease and behavioural disorders
A problem that is common in every household. Most do not realize that their loved one is suffering from this until the very last stage. Patients with dementia often have problems that are seemingly difficult to tackle. Our experts provide you solutions to manage your patients in the best possible way.
---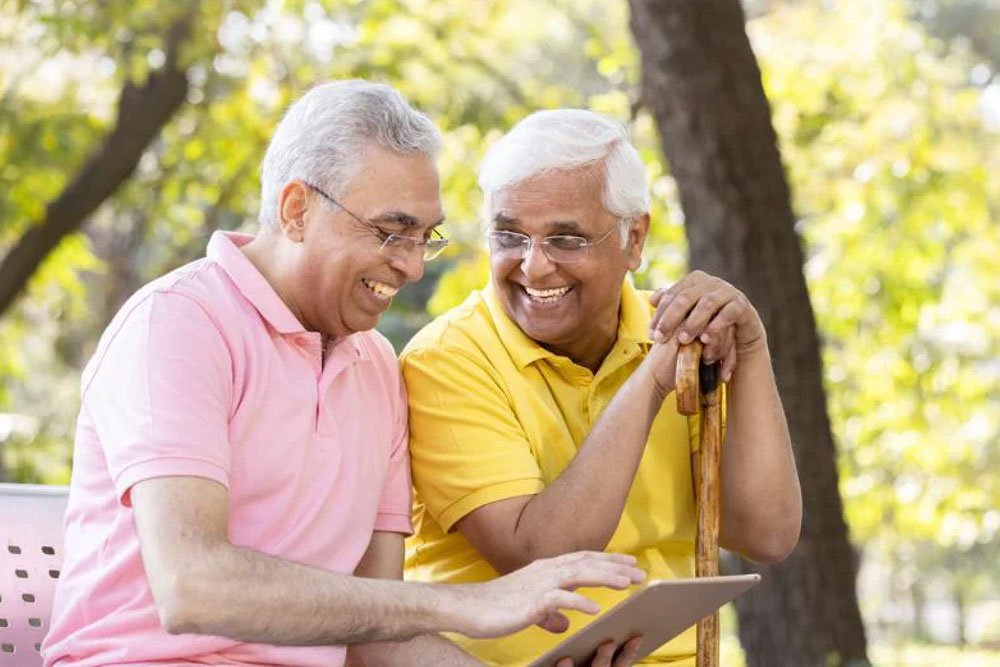 Bone health –osteoporosis
Osteoporosis weakens bones, making them more susceptible to sudden and unexpected fractures. The disease often progresses without any symptoms or pain, and is not found until bones fracture.
Our team's systematic approach easily identifies those at risk of falls and fractures and prevents your bones from losing their strength.
---
FAQ
Frequently Asked Questions
1
How is Geriatric Medicine different from General Medicine?
Just as how Paediatrics- deals with children and diseases related to the younger population, Geriatrics deals with diseases and medications in the older population.
It differs from Internal Medicine in the focus of the treatment. As people age, they become more heterogeneous, meaning that they become more and more different, sometimes strikingly so, with respect to their health and medical needs. Different organs age at different rates in the same person. Some older people have diseases related to the heart, whereas others may have a poor muscle and bone strength, due to degeneration of the musculoskeletal system. A husband may be actively walking but suffer from memory loss, whereas the wife may be wheelchair bound, but have a clear mind.
2
How is treating an older person different compared to a younger person ?
Diseases may show up in older adults in very unusual ways. An older person may not experience the classical chest pain of Myocardial ischemia (commonly known as heart attack). Instead, an older person may have a stomach ache and feel nauseous or simply feel extremely tired. Therefore, the medical history of older patients may not be completely reliable and often a collateral history from other members needs to be considered.
Older patients often have multiple diseases and these may affect the treatment plans for another condition. E.g – A patient with a fracture of the hip may not be able to undergo surgery because of a severe lung condition that may need to be addressed first. She may also have uncontrolled diabetes and blood pressure that needs to be stabilized before they can be taken up for surgery. To complicate decision making, the family members may have differing views on managing a complex problem and there needs to be a transparent discussion among family members and the physician, which is called 'shared decision making'.
3
Why are older people on too many medications? How can they be harmful?
Most of the older patients have many chronic diseases and will be taking more than 7 medicines. Multiple diseases require multiple medicines. However, in an ageing body, the liver and kidneys have a decreased capacity to filter off the harmful substances that accumulate when a drug / medicine enters into the system. This puts an older person at a higher risk of developing medicine related adverse effects. Accordingly, some of the medications need to be given in smaller doses, and some medicines are harmful for the older person and needs to be avoided altogether.
4
What is the primary goal of a geriatrician ?
Geriatricians focus on maintaining their functional independence. They use a global approach that encompasses aggressive disease prevention and address the social aspects of illness. The role of the geriatrician, therefore, is to coordinate and guide a team of professionals not only for the clinical management of acute and chronic disease, but also to optimize and maintain functional status, in a concerted effort to keep the patient out of the hospital and living independently and safely at home for as long as possible.
Geriatricians provide senior care services in different situations. They see patients in the hospitals, clinics, nursing homes, rehabilitation centres and physician offices and provide in-home care.
At A.G.E center, we focus on maintaining your functional independence. Whether you suffer from more than one disease or are taking many medicines, our team aims to keep you healthy and active. By regularly monitoring your disease status, and performing functional assessments, we ensure that your illnesses are well controlled.
Our medical team professional, doctors and specialists work together with nurses, physical therapists, occupational therapists, social workers, nutritionists, geriatric psychiatrists and pharmacists. The geriatric health care team focuses on different aspects of the patient's life which include – social support, lifestyle and community.